Labels
blog blinkies
(1)
blog train
(1)
collab kit
(1)
coming soon
(1)
CT call
(4)
CT tag
(54)
CU freebie
(7)
FB timeline temp
(1)
FB timeline temp freebie
(2)
freebie font
(1)
freebie kit
(26)
freebie texture
(1)
layout
(2)
masks
(4)
pandora's box
(3)
PTU CU
(5)
PTU Kit
(34)
random excited posting
(3)
sale
(4)
store
(13)
tags with my stuff
(40)
temp
(9)
textures
(5)
things i made
(17)
tubes i made
(9)
tut
(30)
word art
(2)

Networked Blog

Saturday, October 22, 2011
I won not 1 but 2 amazing prizes on the psp mini holiday blog hop!!!!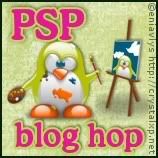 HOLY POOO!!!!!!
I am officially in love with the blog hop people!!!!!
won an exclusive tube from
Scraps N Crap
with a friend gift participant, meaning i can gift the same prize to a friend!!!!
and and ... won 100$ to
SwtMeloDe
also with friend gift participant (which had to give to the bf as he loves her work)
HUGE THANK YOUS TO KIM FOR RUNNING THE BLOG HOP, SWTMELODE FOR THE AMAZING PRIZE AND SCRAPS N CRAP FOR AMAZING PRIZE!!!!!

I am one happy little girl today!!!!!!

OMG almost forgot to mention, I also won 4 free blog make overs in their flash contest thursday!!!! from Dark Angel!!!! Love her layouts!!!!!!
so actually won 3 prizes!!!!!
and yep, you can be expecting an amazing new look here coming soon!!!!!